Dr. Jeroen Wassemaar, Qenos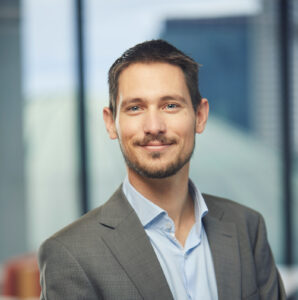 Jeroen Wassenaar is the Circular and Renewable Plastics Manager at Qenos. He is leading Qenos' efforts to integrate advanced recycling at its petrochemical facilities in Melbourne and Sydney to provide a solution for end-of-life plastics in Australia and create virgin quality recycled content circular plastics for food contact and high-performance applications. Furthermore, he is supporting other investigations to lower the carbon intensity of the Qenos business and its products.
He joined Qenos in 2017 and was previously the market Segment Manager for pipe, dairy and blow moulding applications. Prior to joining Qenos, he worked for seven years in the Polymers business unit of French oil & gas major TotalEnergies in various R&D, application development and marketing roles.
Holding a PhD in chemistry from the University of Amsterdam, his areas of expertise include catalysis, polymer chemistry, marketing, plastics sustainability, and the circular economy. Jeroen is also a member of the inaugural Emerging Leaders Advisory Council and representative for the Plastics Council of Chemistry Australia.