Mr Anriban Ghose, UNSW Sydney
Anirban Ghose is the SMaRT Head of Microfactories at the University of New South Wales (UNSW) and combines his mechatronics, nanoscience, and engineering backgrounds.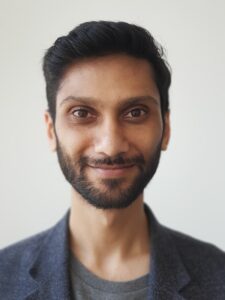 Anirban has in-depth research and practical experience of recycling material opportunities, and the identification and development of technologies for incorporating recycled materials and goods into useable products. His work with the Microfactories at the Smart Centre at UNSW has been at the forefront of recycled material innovation that will have significant positive economic, environmental, and social impacts. Anirban is currently responsible for managing a team of engineers, taking a lead role in key stakeholder management, including industry partners, working closely with the SMaRT Centre Director to improve relevant IP, and taking a lead role in commercialising Microfactories.
Anirban is working with partners, such as TES-AMM and MRA, to develop sustainable procurement, testing and verification, diversion from landfill, and sustainable supply chains specifically in the context of Microfactories. Through his career he has shown a strong passion for material science, robotics, and sustainability. He has delivered excellence by working with organisations from a variety of different sectors such as charities, commercial partners, and the education sectors. Most recently he has led the development and manufacturing of Green Ceramic products that have been installed in an apartment by Mirvac.