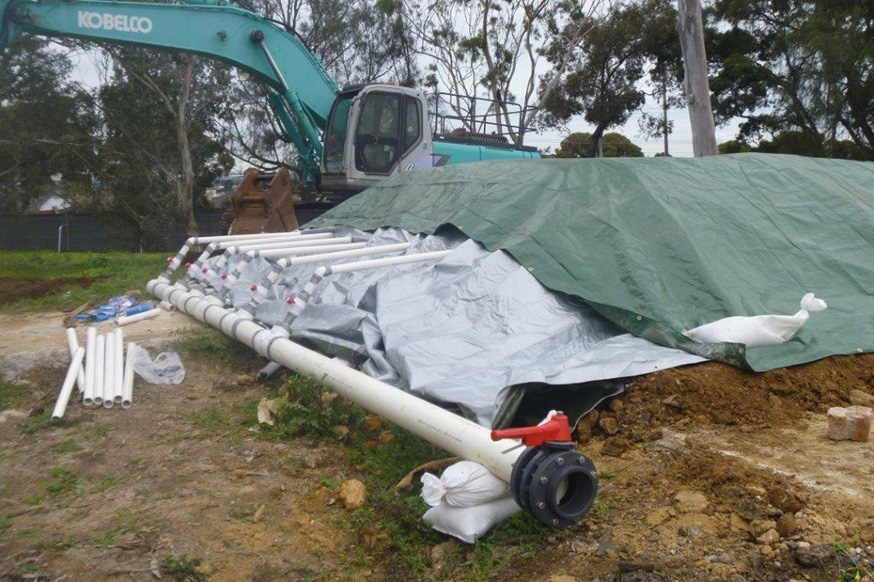 This website is dedicated to providing the latest information about the demolition and clean-up of the former CSIRO Textile and Fibre Technology Laboratory in Belmont.
The CSIRO research facility at 1 Henry Street Belmont (which borders Henry St, Reynolds and Colac Roads and abuts the back of properties in Marjorie Ave) has been sold to development company Up Property, who intend to develop it for residential use.
The removal of all structures from the CSIRO site and remediation of contamination is part of site sale conditions. Before the demolition work started, the site comprised of a total building area of more than 22,000sqm on a 6.2ha site. This included a mix of 19 single and two-storey buildings (offices, laboratories, warehouses and amenities).
The developer, Up Property has publicly tabled concept development plans for the site.
Further information related to the Up Property plans can be found at http://www.upproperty.com.au/#home
Demolition of the 6.2 hectare property started in July 2016 and has been completed. CSIRO is undertaking soil remediation work to remove hydrocarbons, from dry-cleaning fluid, identified in the soil in a small area of the site. Soils have been excavated and material is being filtered to remove the hydrocarbon vapour during the first half of 2020.
Thank you for your patience while we carry out these important works. If you would like more information or have specific questions please refer to our comprehensive Frequently Asked Questions or visit the contact us page to get in touch with someone who can help with your enquiry.
Be sure to check back regularly for frequent updates about the project's progress.