Ricki Hersburgh, Plastic Oceans Australasia
Plastic Oceans Australasia (POA) works throughout the region to eliminate plastic waste by challenging society's perception that this indestructible substance is 'disposable'. Plastic pollution affects the world's oceans, marine life, human health and everyone's wellbeing. Through education, business and science, POA works to stem the tide of plastic entering the ocean.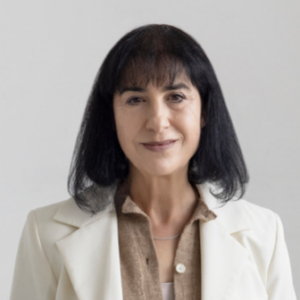 As Executive Director, Ricki has been instrumental in building the POA foundation by inspiring people from all walks of life to join this determined cause. In the past 5 years, Ricki has forged positive change by creating a community collective world-wide. Starting her plastics journey as a teenager working with her family's plastic recycling business, she has devoted her career to drive systemic change in the corporate, community, government and not for profit sectors. Ricki has a diverse professional background from delivering environmental education programs such as the Asia Pacific Healthy Oceans campaign for schools, Women on the Waves Movement in British Columbia, Canada to environmental accreditation platforms for the development industry in Australia to name just a few. Along with other senior positions with WWF, Greening Australia and Hilton International Hotels Group, Ricki studied at HK Polytechnic, Melbourne Business school and University of Victoria holding various degrees in marketing, waste management, business and plastic manufacturing.